Gravel Driveway Maintenance Cecil To Green Bay, WI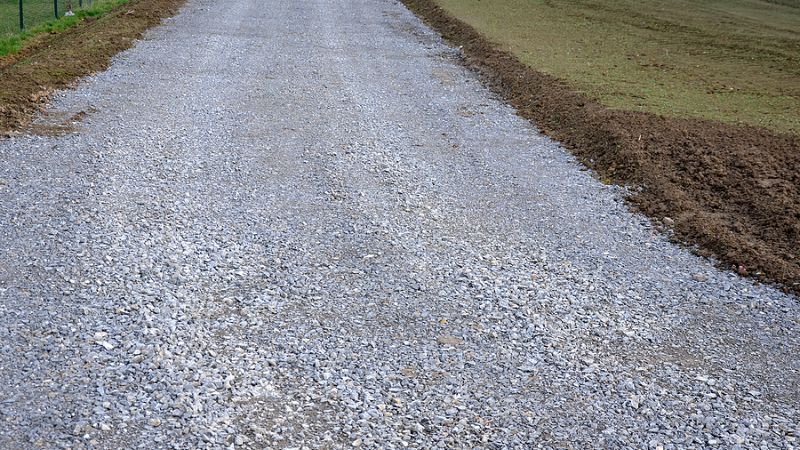 Gravel Driveway Regrading and Resurfacing
Tired of all the pot holes in your driveway?  Potholes and rutted up driveways are hard on your vehicle and they're not enjoyable to drive on either.  The bad news is they're going to stay there until you decide to fix them, the right way.  Most people will throw a bit of gravel into the pothole, rake it level and call it a day only to wonder why that pothole came back so quickly?  What's actually happening is a soil condition called "hardpan" and the only way to fix these pot holes is to break them up and properly regrade the driveway.
C.R. Property Maintenance, LLC is a landscaping contractor serving Cecil to Green Bay including Shawano County, Brown County, Oconto County and Outagamie County, WI.  We specialize in regrading and resurfacing gravel driveways of all sizes using crushed asphalt or other varieties of gravel.  We can fix the potholes and tire ruts and make your driveway look and feel like it's new again!
If your driveway or gravel road looks and feels more like a pot hole filled poorly maintained country road we can help you by regrading the driveway with one of our machines and then once regraded we can then resurface it with new gravel.  Your driveway will be enjoyable to drive on once again!
Why Choose C.R. Property Maintenance For Gravel Driveway Regrading?
When you choose C.R. Property Maintenance, LLC to regrade your gravel driveway you are partnering with a team of professionals who will care for and maintain your property as if it were our own.  You can count on great communication, reliable service, and fair prices.
Our team takes great pride in the work they do and we listen to the needs of each and every customer as no two properties are alike.  You can count on us getting your property into shape for whatever projects you've got planned.
Contact C.R. Property Maintenance, LLC today, and we will provide you with an estimate to properly grade and resurface your gravel driveway. Call us now at (715) 853-3249 or fill out our online contact form and we'll get right back to you.